Created a support ticket about them editing of the image

Editing the image to

Really? A Place called Christian Forums has a Problem with Isaiah 42:9 & Exodus 3:14
---
The response.....
Avoid this Forum like the Plague -> https://www.christianforums.com/
Removing Revelation 22:19
And if any man/people shall take away from the words of the book of this prophecy, God shall take away their part out of the book of life, and out of the holy city, and from the things which are written in this book.
Adding Revelation 22:18
If any man/people shall add unto these things, God shall add unto them the Plagues that are written in this book
Did you miss the last few words?
Plagues that are written in this Book!
As it is Written, So shall it be done!
It's time to Clean out my Father's House!
You can always tell the fake ones, they have ads everywhere & always asking for $$$
Jesus went straight to the Temple and threw out everyone who had set up shop, buying and selling.
He kicked over the tables of loan sharks and the stalls of dove merchants.
FB reviews https://www.facebook.com/christianforumscom/reviews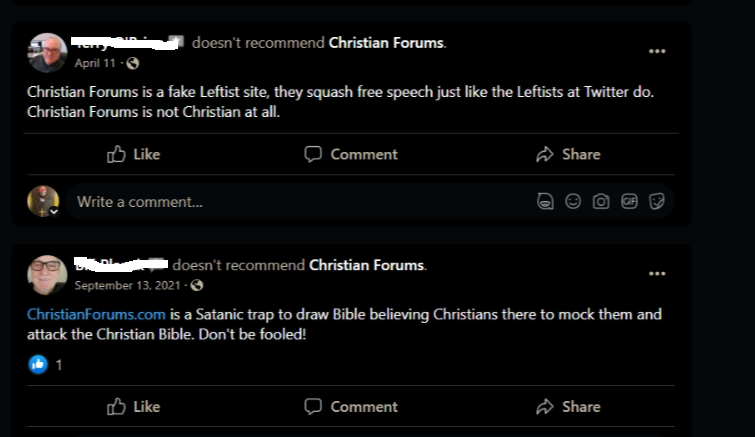 Brent Wilson is bragging about creating the satanic place before selling it in 2022!
https://thewilsonnet.com/projects/christianforums
twitter https://twitter.com/brentwilson85
FB https://www.facebook.com/brentwilson85
Domain name: christianforums.com
If you know who owns this website or have been de Frauded by them, please leave a private message below.
The site https://www.christianforums.com/ needs to be Shut Down
& prior/current owners Sued Class Action to return the donations its received back to the users!
He who testifies to these things says, "Surely I am coming soon."
The grace of our Lord Jesus Christ be with you all. Amen.